Jul 27, 2022
Professor Mitsuhiko KATAOKA has published a co-authored book with Springer.
OBJECTIVE.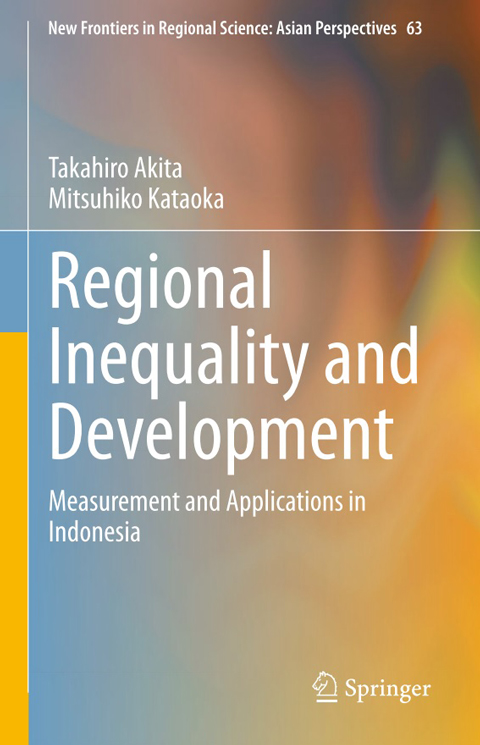 Professor Mitsuhiko KATAOKA has co-authored a book with Professor Takahiro AKITA entitled "Regional Inequality and Development: Measurement and Applications in Indonesia" and published as part of Springer's book series called "New Frontiers in Regional Science: Asian Perspectives." This book offers insights on exploring the determinants of regional inequality in income and productivity.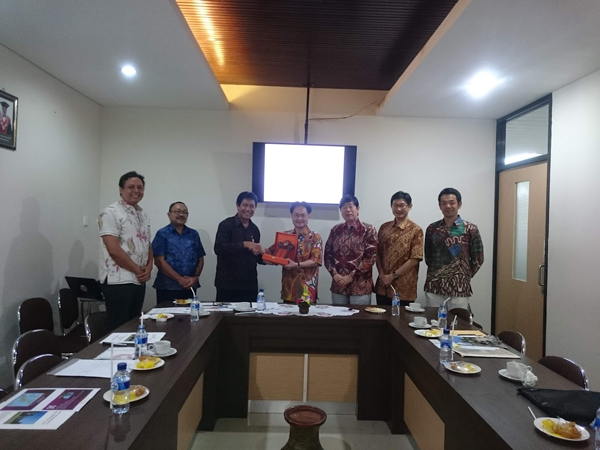 Professor Shiraishi (Center), Professor Akita (Right center), and Professor Kataoka (Second from the right) at Udayana University, Indonesia
COMMENT
College of Business, Rikkyo University
Mitsuhiko KATAOKA
Regional inequality, particularly in highly populous developing nations with immature market mechanisms and interregional interdependence, has been a significant issue in policy debates and empirical research on global society. By introducing analytical tools and their applications considering the case of Indonesia, this book bridges the gaps between theory and practice in regional inequality analysis. As it presents several data analysis methods using Stata, a statistical software package, readers can develop their analytical skills through the learning-by-doing process.
Thus, it is used as a textbook and teaching materials in master's degree programs, thesis supervision, and short-term training programs for government officials and practitioners.

This book is based on the rich teachings and research of Professor AKITA, the former specially appointed professor at Rikkyo (Professor Emeritus of the International University of Japan). I am pleased that we can contribute to expanding Rikkyo's global presence as a leading research university through this publication

And last, but not least, I would like to dedicate this book to the memory of Professor Emeritus Noriyoshi SHIRAISHI (former board chairperson of Rikkyo Educational Corporation), who expended great efforts to enhance Rikkyo's global presence.