Jun 13, 2019
Business Project Students Visit Mitsubishi Fuso for Factory Tour
OBJECTIVE.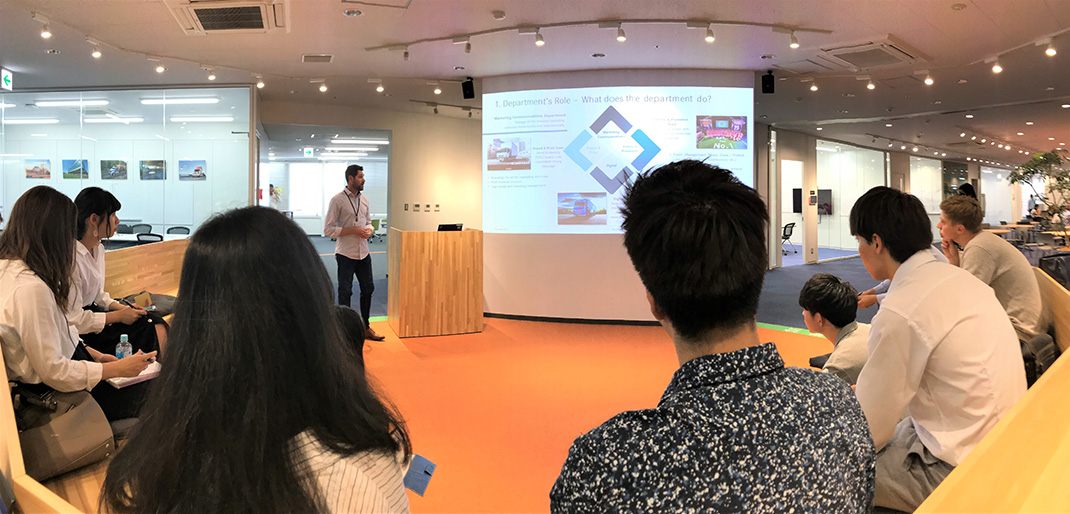 On May 31, students enrolled in the Department of Global Business course "Business Project" visited Mitsubishi Fuso's Shin-Kawasaki location for an explanation of the facilities and factory tour. In addition, students were given an opportunity to ask questions related to the final project to members of the HR and Marketing teams about Fuso's operations.

This semester, students have been asked to design a one-year marketing campaign targeting small business owners. To successfully complete this project, students need to understand not only the market and industry trends Fuso faces, but also have deep knowledge of Fuso's product line. Through this visit, the students were able to see first-hand how their research into the production process is actually implemented and test some of their initial ideas with Fuso representatives.

Business Project is the final course students take in the BBL program; it is a small, project-based class that asks students to apply their academic studies in business to real-world contexts through collaboration with established companies and start-up ventures. The course is conducted entirely in English and is open to third- and fourth-year students, as well as international exchange students.